STEP ONE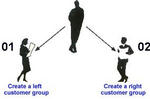 YOU HAVE INTRODUCED TWO PERSONS IN THIS PICTURE
STEP TWO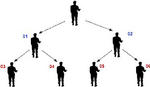 HERE YOUR FIRST STEP IS COMPLETE. YOU CAN GET RS.1800.00
WORLD WIDE

THE WORK COULD BE PERFORMED WORLD WIDE
UNITED KINGDOM

14-30 in school or college, unemployed or in work?
Want to get job qualifications?
Want to improve your job qualifications?
You can learn while you earn
ISLAMIC REPUBLIC OF PAKISTAN

We believe it is increasingly important for young people to understand how important and relevant their education is to their future lives and to succeeding in the business world.

UNITED STATES OF AMERICA

As a result of participating in the Learn to Earn programme, students gain:


an economic awareness of the link between what they do at school and their future life prospects;

social skills- raising motivation, participation in schooling and employability skills;

the opportunity to look at career

opportunities and the skills required to meet their future goals;

"hands-on" experience – learning through completing a range of activities;

the opportunity to consider what they want from life and what success means to them.